Back to Blog Home
Artico Home Lifts: The Ultimate Guide For Choosing the Right One
In today's fast-paced world, homeowners are increasingly looking for ways to make their lives more convenient and comfortable. One such innovation that has gained popularity in recent years is the installation of home lifts by Aritco. These devices add a touch of luxury to your home and provide practical benefits, especially for those with mobility issues or multi-story houses. However, choosing the right home lift can be a daunting task, given the various options available in the market. In this guide, we will walk you through the essential considerations to help you make a more informed decision when selecting the perfect home lift for your needs.
Assess Your Needs and Space Requirements
Before installing an Aritco home lift within your property, it's essential to gain a comprehensive understanding of your unique requirements. This preliminary assessment will be the foundation for selecting the right lift that perfectly aligns with your needs and space constraints.
To guide you through this process, we've outlined key considerations to help you make an informed decision:
Space Availability: Start by evaluating the space in your home where the lift will be installed. Home lifts come in various sizes and configurations, so knowing your space limitations will be crucial in selecting a model that fits seamlessly into your environment.
Purpose and Usage: Clearly define the primary purpose of your home lift. Is it for the convenience of moving between floors, or do you require it to assist individuals with mobility challenges, such as those who use wheelchairs? Understanding the intended use will guide you towards lifts with the appropriate features and specifications.
Number of Floors: Determine how many floors the lift will need to access. Whether it's a two-story home or a multi-level residence, this factor will influence the type of lift you should consider. Some lifts are designed for specific floor ranges, so matching your needs here is pivotal.
Weight and Size Requirements: If you anticipate transporting heavy objects or large pieces of equipment within your home, it's important to ensure the chosen lift can safely accommodate these items. For households with mobility aids like wheelchairs, it's crucial to select a platform lift that meets accessibility standards and provides ample space.
Aesthetic Preferences: Aritco home lifts can be customised to blend seamlessly with your home's décor. Consider any aesthetic preferences, whether it's a choice of materials, colours, or finishes. Aesthetics are essential to integration, especially in spaces with unique interior designs.
At Platinum Lifts, we have 18 different lift sizes available, and our team is always happy to help advise on what will work best for your space and needs. Give us a call on 0117 261 0123 to speak to a member of our team today.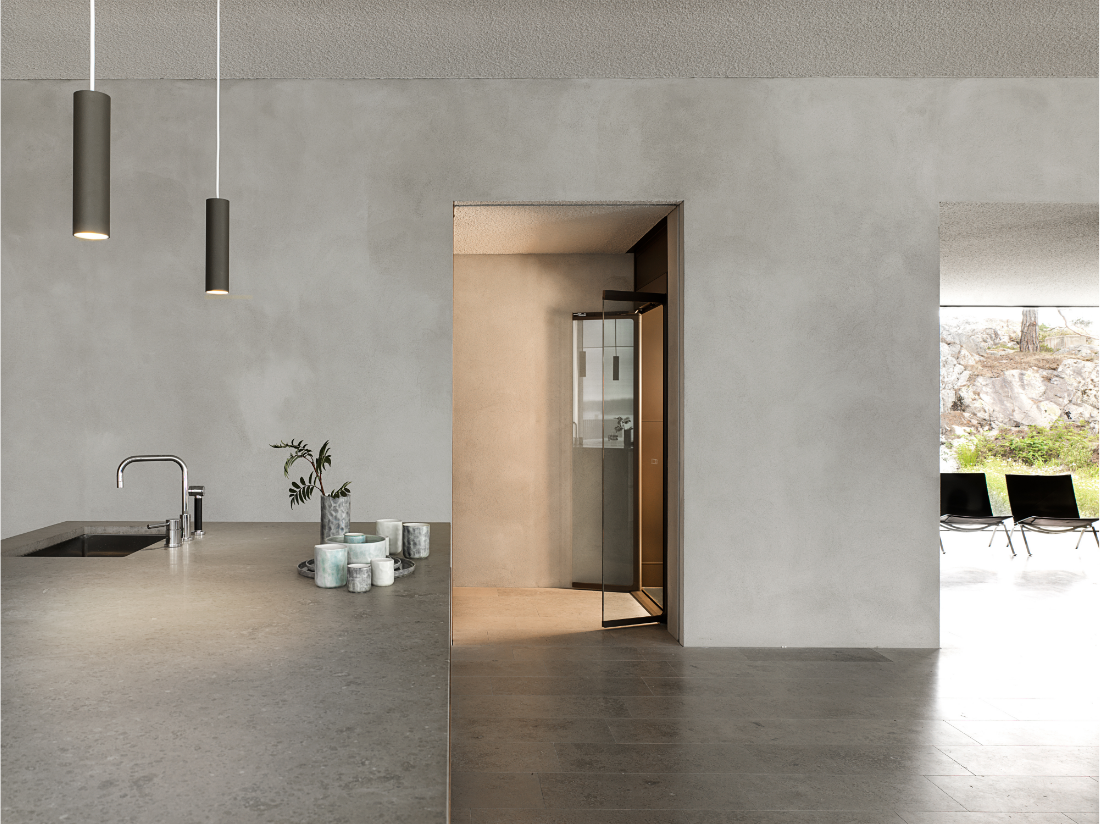 With courtesy of Aritco. Photographer: Erik Undéhn
Budget Considerations For Your Lift Installation
When it comes to enhancing your home's accessibility and convenience, Artico platform lifts offer an incredible range of possibilities. However, just like any other substantial investment, it's essential to consider your budget before diving in.
Here are some key considerations:
Understand the Price Spectrum: Home lifts can vary significantly, so familiarising yourself with the range of price options available is crucial. The cost of a home lift depends on factors like its type, size, features, and customisation options. You can find budget-friendly options that serve their purpose efficiently and discover luxurious models that offer advanced features and stylish designs.
Prioritise Safety and Functionality: While budget plays a crucial role, safety and functionality should never be compromised. Ensuring your home lift meets all safety standards and provides reliable functionality is paramount. Cutting corners on these aspects could lead to costly issues down the road.
Factor in Long-term Costs: Remember that your budget isn't limited to the initial purchase. Home lifts have ongoing maintenance, lift servicing, and operational costs. Therefore, it's wise to account for these expenses when setting your budget to avoid financial surprises in the future.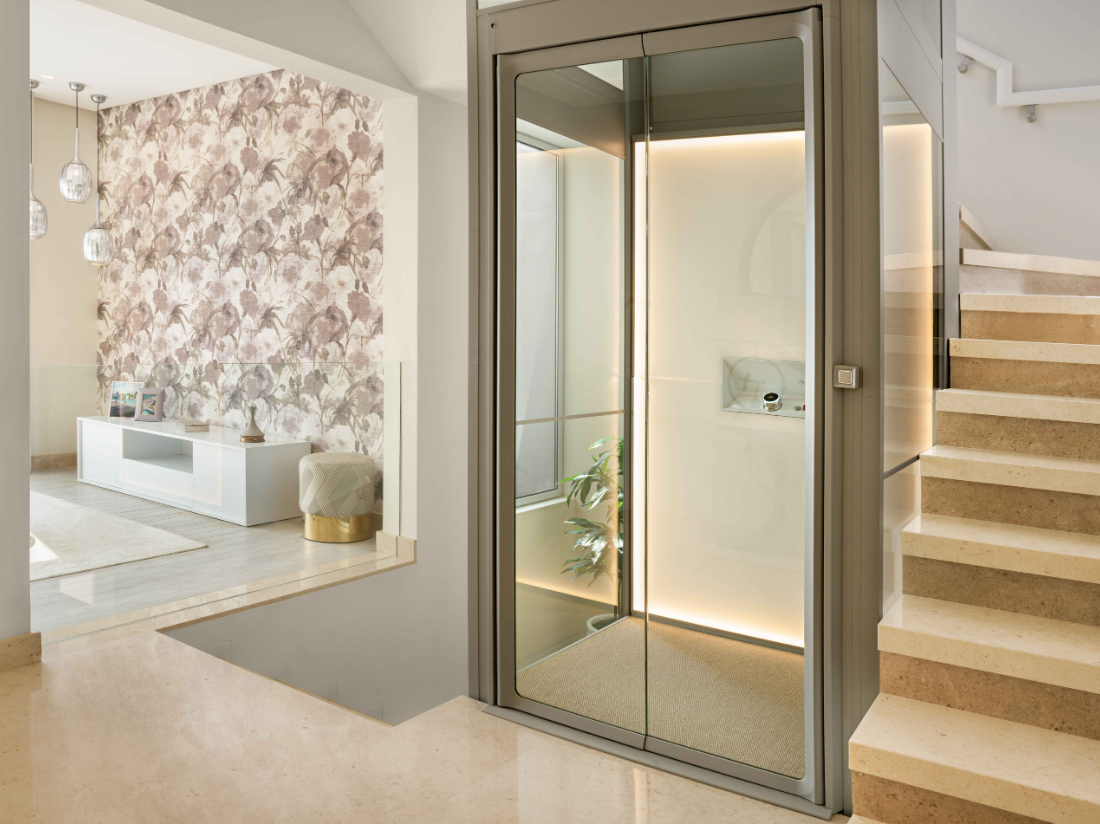 Aesthetics and Lift Customisation Options
Aritco home lifts do much more than offer functional convenience. These innovative devices can also serve as captivating focal points, elevating the overall aesthetics of your home. In this next section, we'll explore the world of lift customisation, considering various designs, materials, and lighting options that can seamlessly integrate your lift into your home's interior.
Elevate with Colour: Aritco takes personalisation to new heights by offering an extensive range of colour options for their HomeLift Compact. Standard choices include Traffic White, Jet Black, or Anthracite Grey, ensuring quick delivery without additional cost. However, for those with a penchant for uniqueness, Aritco offers the freedom to select from any RAL colour, with the exception of fluorescent and pearl hues.
Artistry on Display:

Aritco home lifts can also be equipped with a DesignWall, transforming your lift into a canvas for artistic expression. This unique feature lets customers personalise their lift with eight curated artworks by renowned Scandinavian designers.
Flooring Freedom: With Aritco, you can choose from a range of high-quality PVC floor options to complement your home's style. Moreover, you can receive the lift without a floor, giving you the creative freedom to select and install your own flooring that harmonises seamlessly with your home's decor.
Enlightening Choices: While Aritco home lifts come standard with elegant white lighting, you can elevate your experience further with coloured (RGB) lighting. This cutting-edge design lighting has been meticulously crafted by Sweden's leading lighting architects, adding a touch of sophistication and ambience to your lift.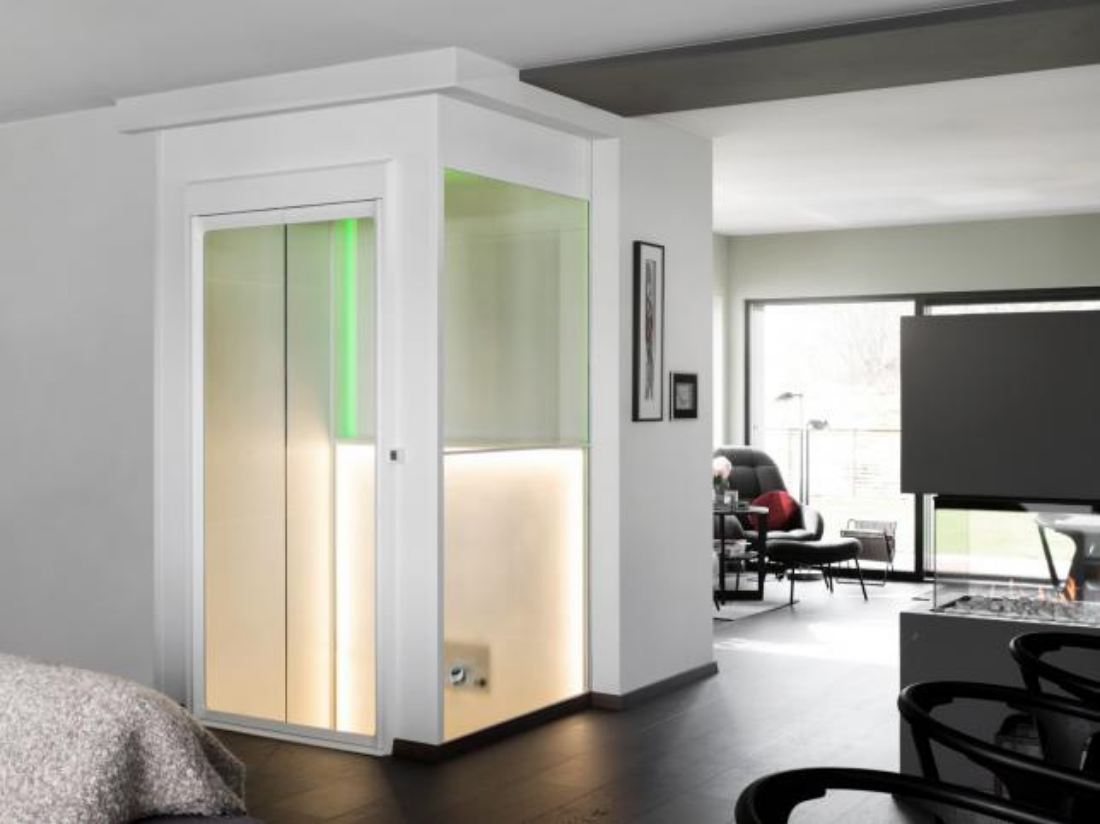 With courtesy of Aritco. Photographer: Erik Undéhn
Home Lift Aftercare Solutions
Investing in a home lift is not just about convenience and accessibility; it's also about ensuring the longevity and safety of your investment. That's why partnering with a supplier who offers comprehensive lift servicing and aftercare solutions is essential.
Why Aftercare Matters:
Fast Access to Spare Parts: Lift components can wear out over time. Having a supplier who provides quick access to spare parts ensures that your lift downtime is minimised.
Technical Support: When issues arise, having access to expert technical help is invaluable. Prompt and professional assistance can get your lift back up and running swiftly.
Future Servicing Options: Ensuring your lift's continued smooth operation requires regular maintenance. Look for a supplier who offers future lift servicing options to keep your investment in top condition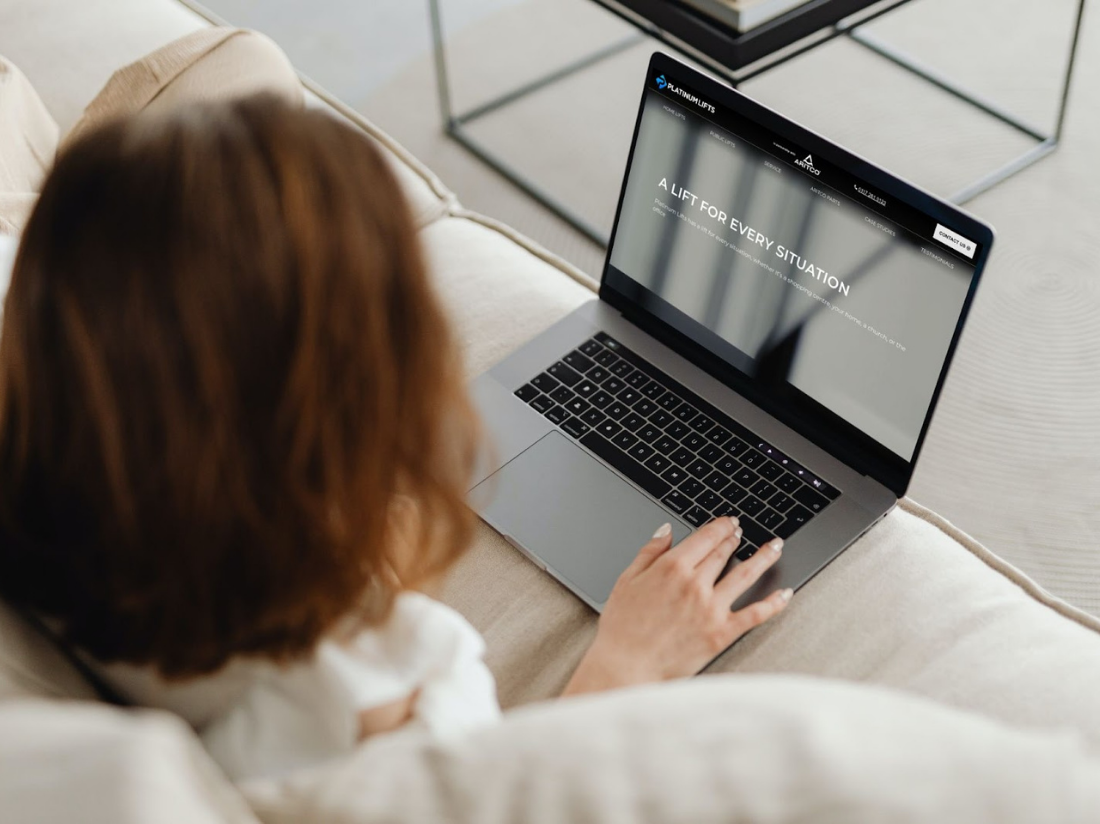 When installing a lift in your home, choosing the right supplier and installer is crucial. Your new home lift should provide convenience, safety, and reliability. That's why conducting thorough research is essential. It is important to read as many reviews and customer testimonials as possible - you may want to do this for both the manufacturer and the installer of your lift.
Why Choose Platinum Lifts
At Platinum Lifts, we've been dedicated to delivering top-quality lift products and services since our journey began in the early 1980s. In 2014, we became exclusive Aritco partners, focusing solely on their exceptional lifts known for quality and reliability.
Our vision is clear: elegant, functional platform lifts exceeding all standards for residential, commercial, and public access.
Want to learn more?
Visit our home lifts page to explore our brochures, or give us a call at 0117 261 0123 if you'd like to speak with a member of our team.
Created by Platinum Lifts on 17/10/2023
Back to Blog Home