Domestic Home Lifts & Commercial Platform Lifts
Our award-winning range of home lifts and commercial platform lifts have been designed and built by the world leading Swedish lift manufacturer Aritco Lift AB, which means our lifts are manufactured with ease of installation, reliability and high quality in mind.
Whether it's in a shopping mall, a home, a library, an office or any other public building, our platform lifts are the perfect access solution.
All of our platform lifts are driven by a safe and quiet screw and nut mechanism and can be installed in just a couple of days with minimal disruption in the home or at work.
A separate machine room or control cabinet are not required as the lift drive and control system are all enclosed within the self-contained lift shaft.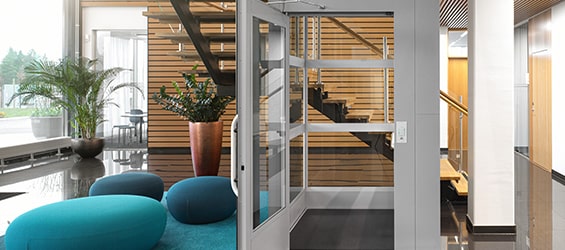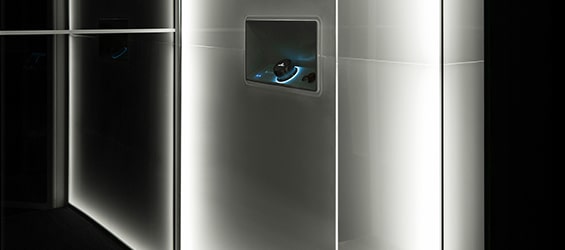 Since the early 1980s Platinum Lifts Managing Director, Robert Strange, installed many types of passenger and goods lifts, by different manufacturers. With his background experience and knowledge Robert set up the company in 2009, where he has made it our mission to provide high quality and reliable lift products and services to our customers.
In 2014 we became an Aritco partner, and made the decision to focus 100% of our attention on Aritco's products, due to their high quality, reliability and aftercare.
We now only specialise in Aritco platform lifts, instead of being "Jacks of all trades, masters of none". This has enabled us to become Aritco experts, and provide high quality products and service to our customers.
Our vision has always been to supply reliable platform lifts that are both elegant and functional, surpassing all standards for domestic, commercial and public access.
As you explore our product range you will see our vision come to life.